At the base of the Golden Gate Bridge, the Bay Area Discovery Museum offers a huge range of activities for young visitors. It was blustery and rainy for our visit, but it was well worth it. They offer two separate outdoor spaces; one for tots and one for older kids. Both had lots of activities for creative play and nature play. These spaces were so much more then a playground.
The little kid's area had a nice raised water play creek. I like the raised aspect; kids are a little less likely to end up soaked. The absence of sand is a detriment to creative play, but makes the water feature function a little more smoothly and reduces mess.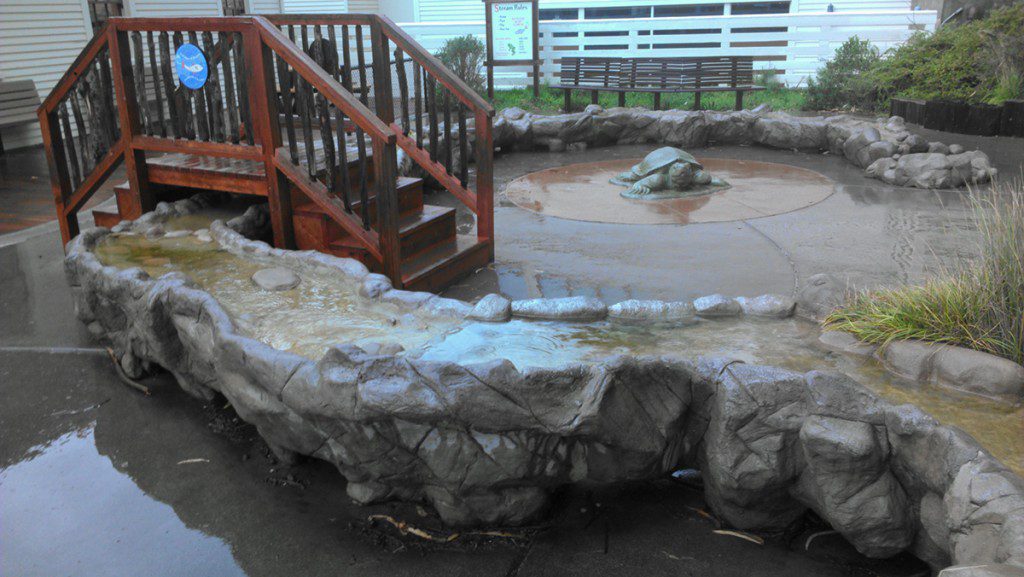 The gopher hill was a pretty cool combination of pour in place rubber, concrete and soil. It had lots of fun little things to find and a tunnel!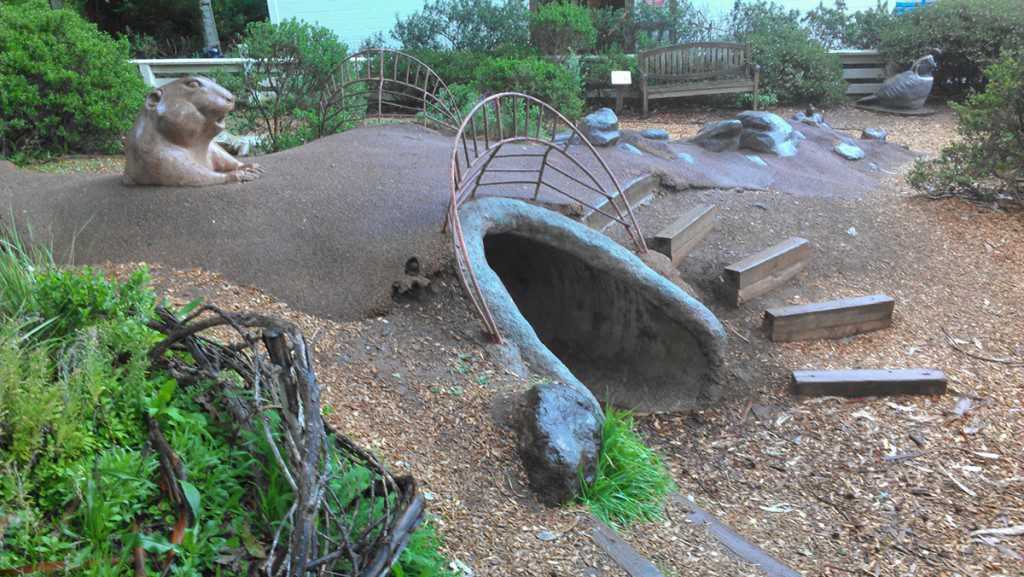 This little stage was so very inviting. Arranged around an existing tree trunk it took advantage of the proximity of the tree while protecting the root zone. The three separate stage windows allow for more kids to play at once.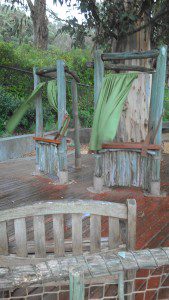 This ship wreck was a cool piece of history as well a place to find hidden treasure and explore your inner pirate.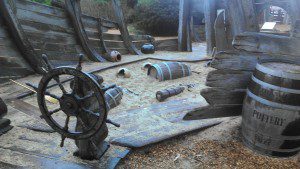 I have been working through an idea of a mini play city feature. This area had some great construction theme ideas. Even the simple cones add a lot of value. They might also be functional for a child to protect an area they are working in from other little visitors.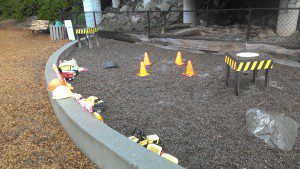 This themed climbing piece is cool. The green leaves with fabric selves over the metal posts. I thought that was an interesting way to 'theme' the climber without doing a bunch of custom metal work.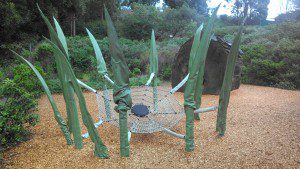 The older kid's zone featured a Patrick Dougherty woven sculpture. I absolutely love his work and community process. You can see more details about his art in this past post.
The whole outdoor discovery area sits in lush gardens with enticing topography. Looking around felt a bit like a scavenger hunt with great surprises around every corner!