The Cleveland Metro Parks Zoo just opened a new feature area offering visitors a chance to ride a giant lion on a hard carved carousel or run through a beaver lodge. The 'Carousel of Wildlife' features animals from all the different world biomes. Discovery Ridge will feed off of this concept and look one step closer at Ohio's natural habitats. Picnic pavilions finish the site for the perfect afternoon adventure or birthday party. Learning Landscapes designed the Discovery Ridge nature exploration area and overall site plan, working with Peninsula Architects who completed the building design.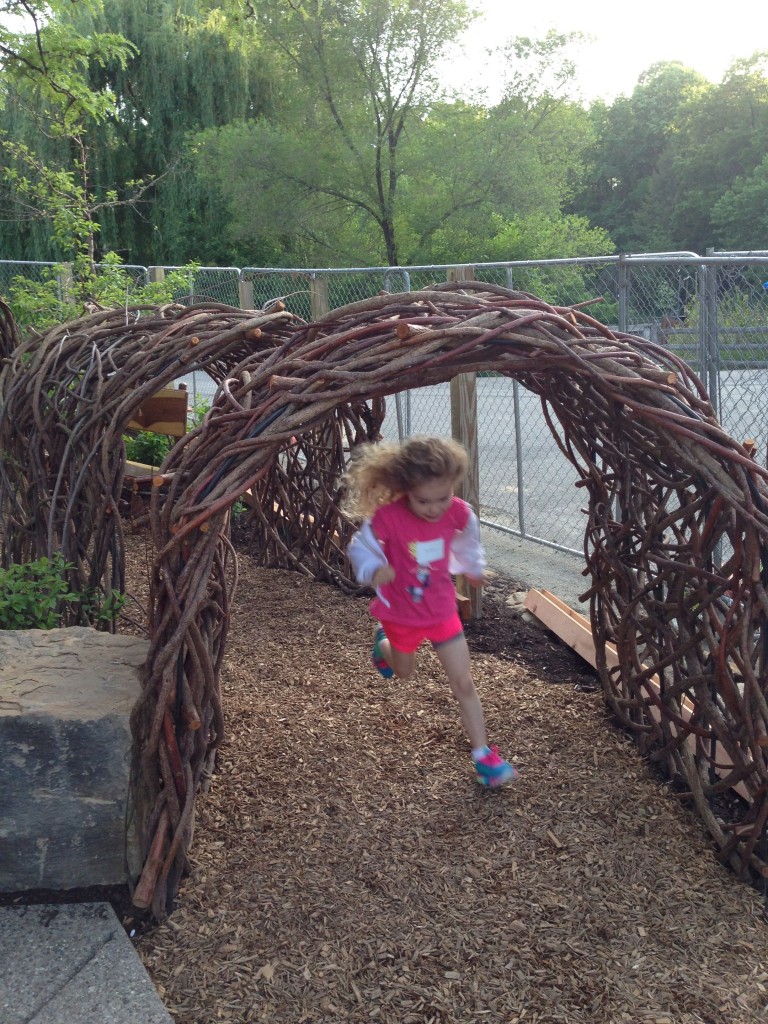 Discovery Ridge Nature Play Area – Who lives in my backyard?
Northeast Ohio's animals need water, shelter, and food to live. Discovery Ridge offers kids a chance to interact with these three elements. Kids have the opportunity start exploring how they could help animals create and protect habitats.
Can I get water for the animals? Water is pumped out of hand pumps into a natural looking creek bed. Children try to pool or transport water to reach all five animals around the creek. Life size stone animals in a variety of appropriate habitats lure children to provide them water.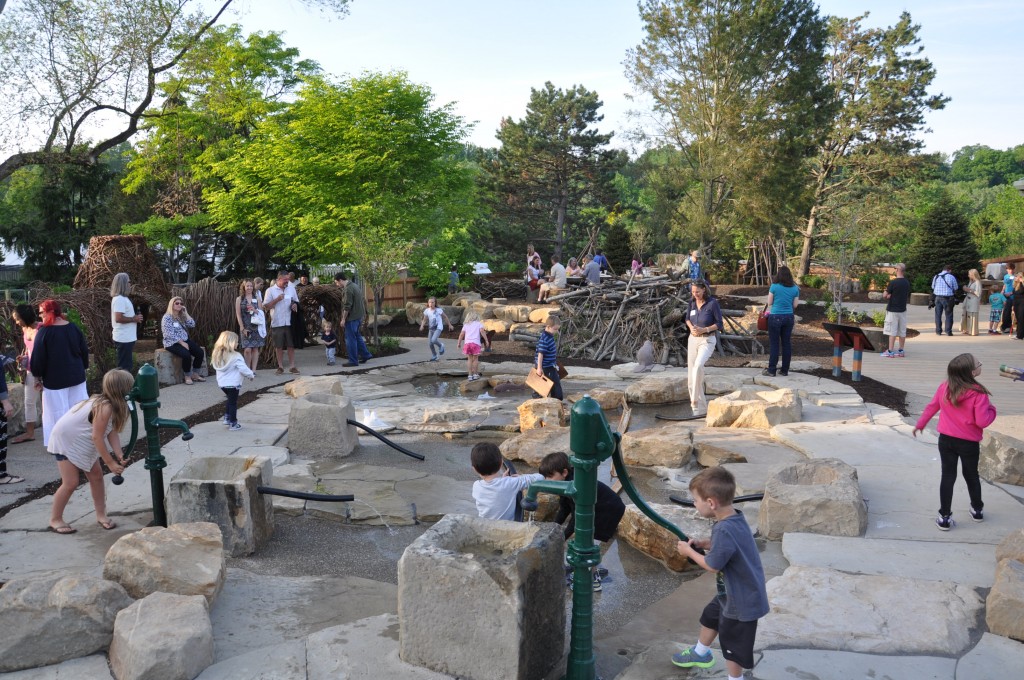 Can I build/ find a good house for this animal? Children explore the landscape and discover animal's habitats. They can protect them, enhance them, or help build them. The can explore the fox's den, find the birds' nests in the thicket, add to the beaver dam, or sit in the eagles nest.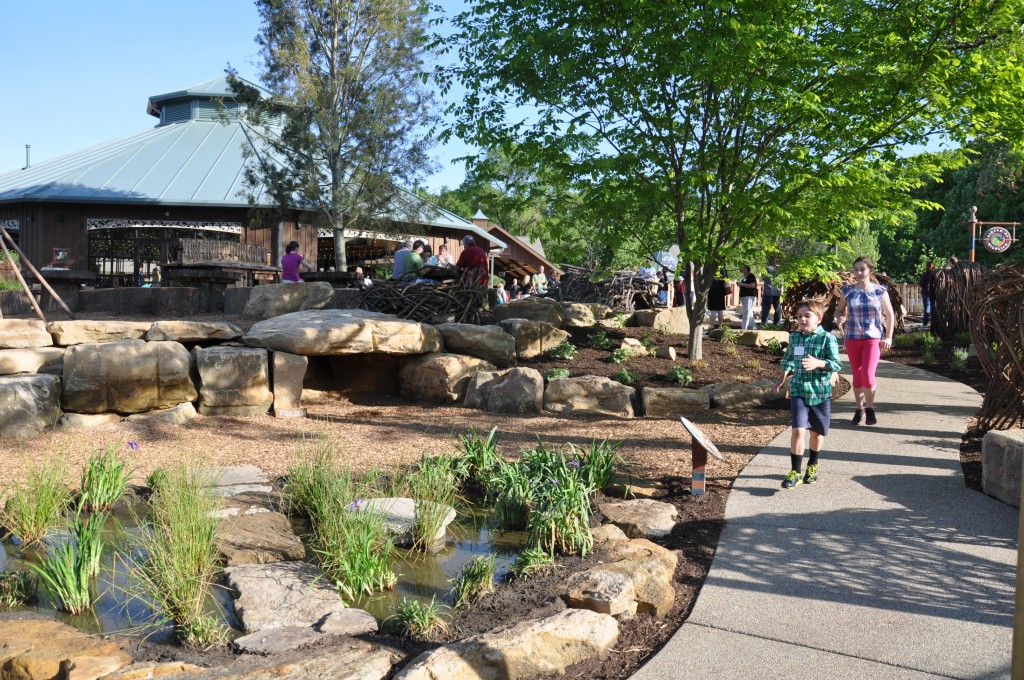 Can I feed the animals? Children can hut for stashes of seasonal food sources. With bucket in hand they can take their collected materials to the 'Squirrel Cafe'.  The cafe offers kitchen tools and a work counter where they can create a feast fit for a (squirrel) king and share it with their café patrons (parents).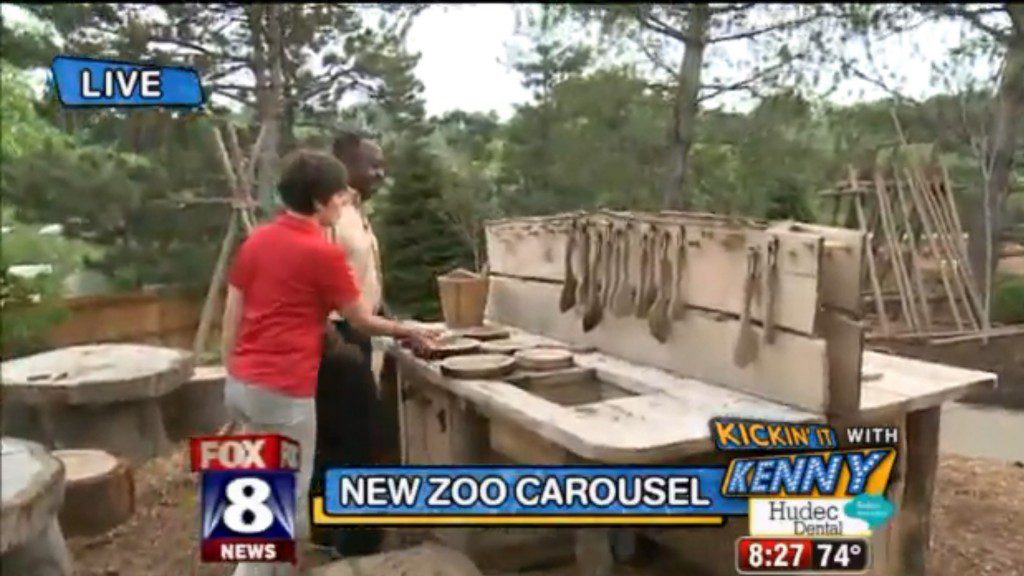 The hope is that hidden in all of the fun is a bit of learning and a chance to effect long term stewardship of local animals.
This link shows the local news coverage of the area. The Discovery Ridge is the third video down.