I have done a previous post on the benefits of removing asphalt in school yards and some tips for work days. I recently attended a Depave event at Lewis School in southeast Portland.
Depave is a Portland OR non profit that promotes the removal of unnecessary pavement from urban areas to create community green spaces and mitigate stormwater runoff. Through community partnerships and volunteer engagement, Depave strives to overcome the social and environmental impacts of pavement with the use of action-oriented educational events, community stewardship, and advocacy to reconnect people with nature and inspire others.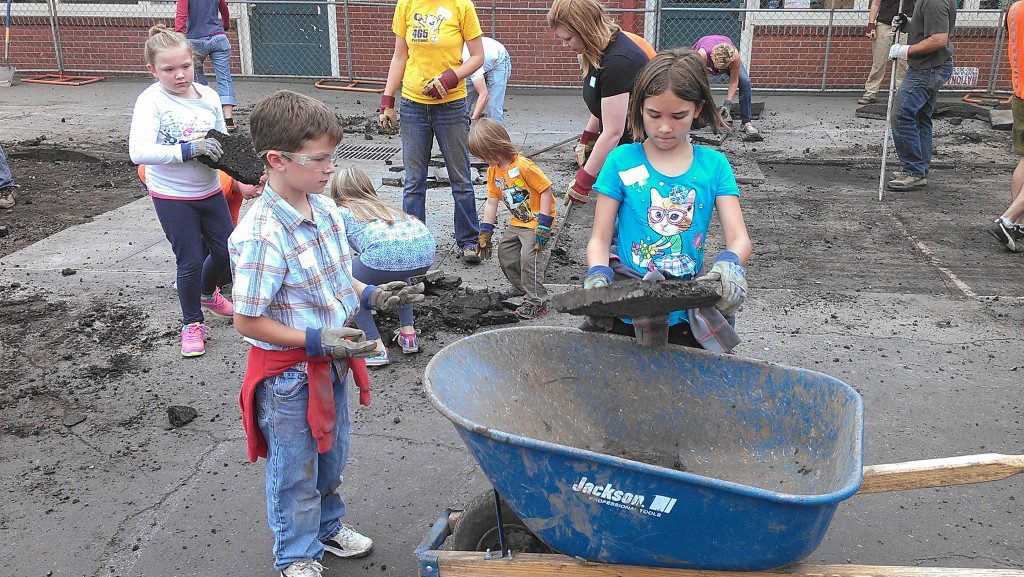 The event was amazing, lively and really inspiring. Depave had the tools and volunteers in place to really pull off this event.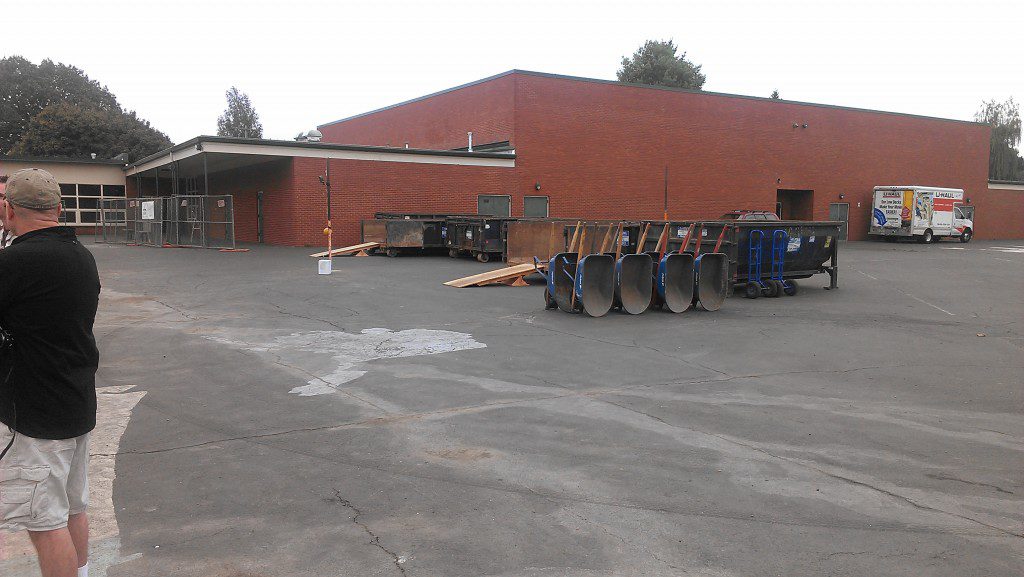 Despite the hard work I think everyone had fun. See the whole event in 2 minutes!
You can join Depave in October 12th to plant the new swale. Thanks to Rachel Hill for her wonderful design work on the schoolyard upgrade and planting plans.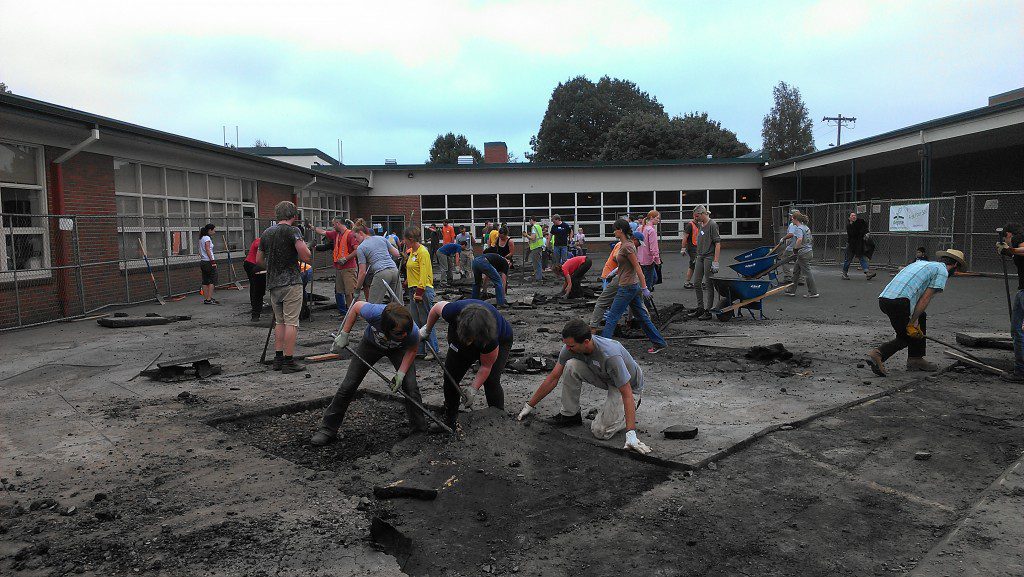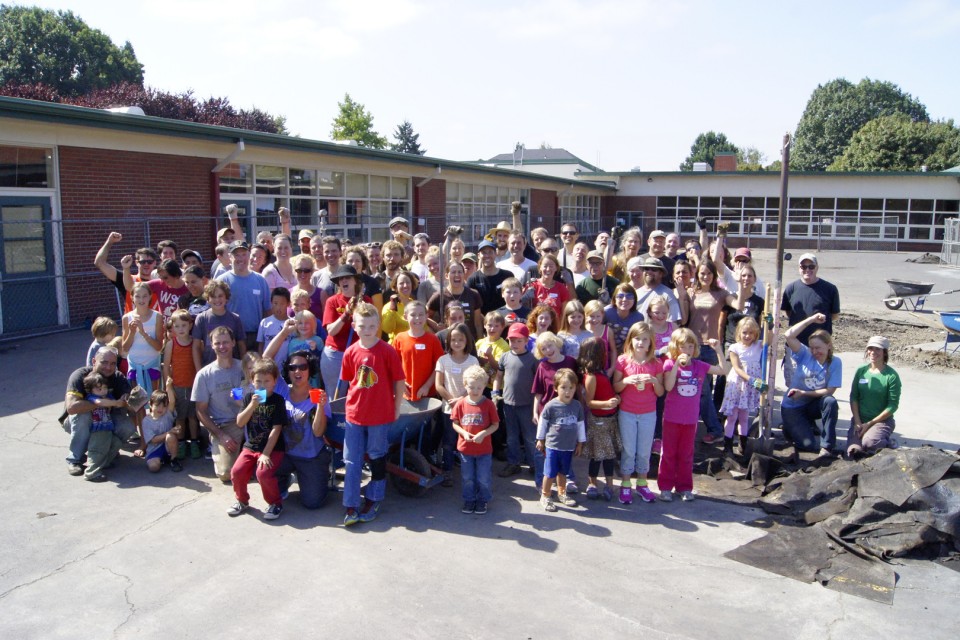 Thanks to Depave for the video and group photo!