When I stumbled upon my first insect hotel a few years ago, I never knew that there were so many different kinds and looks. I explain the reasoning behind these intriguing insect abodes and I have collected some of my favorite images and resources below.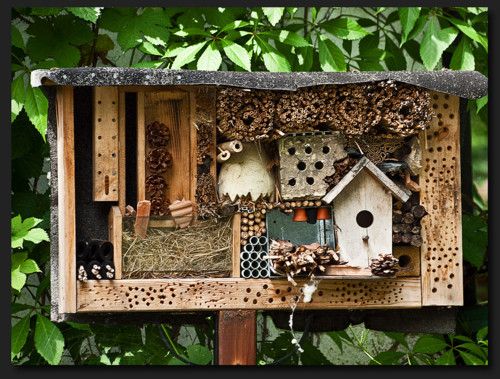 The idea behind the insect hotel is to offer refuge for insects. Some are designed as nesting sites while others provide space for hibernation. Some of the styles target a specific insect, for example lady bugs or butterflies. Others include a wide variety of materials and refuge, attracting a wide variety of insect types.
In learning landscapes, insect hotels offer a chance for young people to see bugs up close, understand where they live and offer a chance to increase the bug population.  Kids are great at gathering materials and keeping an eye on the hotel. The hotel can house predatory insects to protect gardens and pollinating insects to help pollinate flowers and fruiting trees.
I think the main reason I enjoy them is because they are beautiful! They put natural materials on display in a way that is striking, functional and achievable on a small budget and with student help. This insect hotel is stunning it its design and materials selection.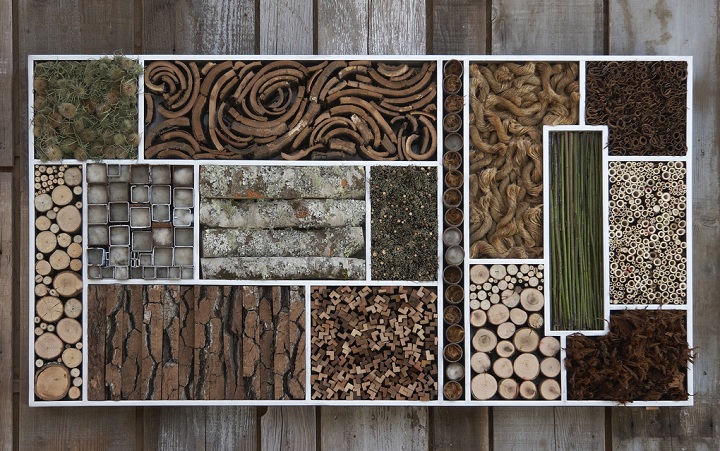 Consider using these materials:
– Wood or logs with drilled holes 2mm – 8mm
– Bark
– Reeds
– Bamboo
– Rocks
– Tiles
– Sticks
– Pipe
– Tile
– Pine Cones
– Rope
– Moss
This website has steps on how to build your own!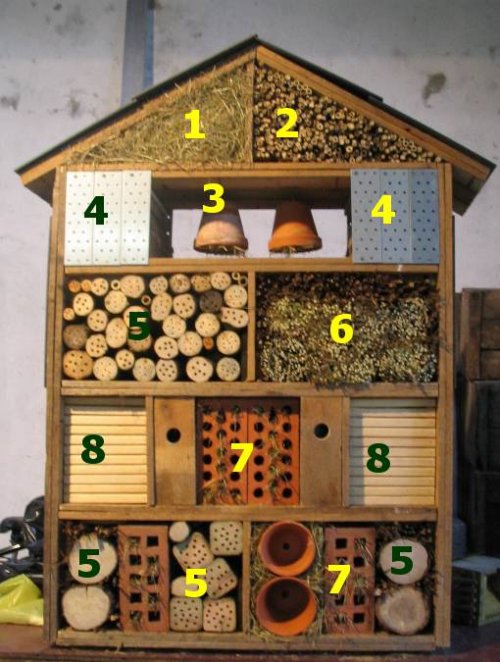 1. Straw or wood: sheltered, this material will accommodate pretty lacewings, whose larvae feed on many pests: aphids, obscure mealybugs, whiteflies, thrips or eggs of acari.
2. Bamboo rods: they provide shelter for mason bee, solitary bees that pollinate the first flowers of fruit trees, already at the month of march.
3. Returned flower pots filled with hay it attracts earwigs who like pests such as aphids.
4. Wooden boards piled behind the metal plates: Where will come xylophagous insects involved in the decomposition of dead wood.
5. Pierced logs: they are very popular shelter for many very useful pollinators like bees and solitary wasps, whose larvae feed on aphids.
6. Bundles of pith rods as the bramble, rose, elderberry, provide shelter ideal for hoverflies and other Hymenoptera.
7. Bricks: they are appreciated by mason bee (solitary bees) ..
8. Small board close the one from the other and sheltered : they attract ladybugs who come to spend the winter. Their larvae consume a lot of aphids.
These 40 insect hotels were created by the local youth club and combined into this striking high rise.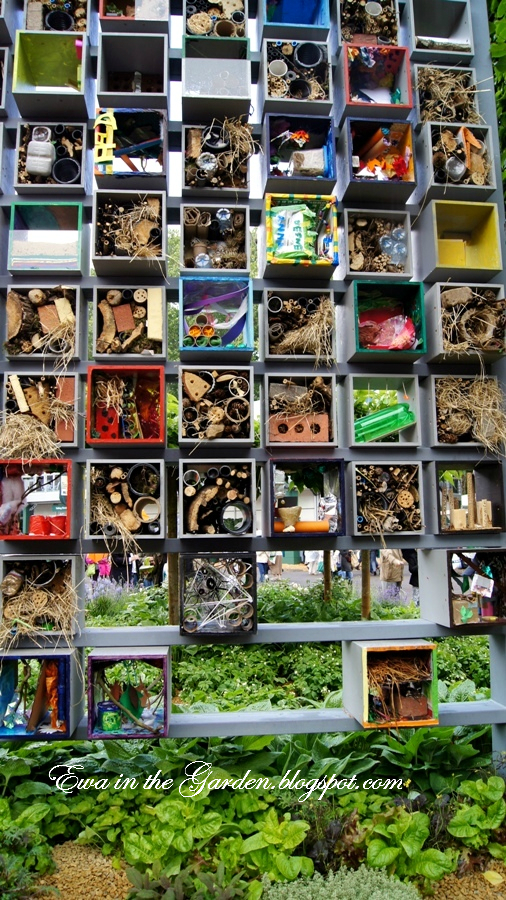 The Luxe Bug Hotel by Arup Associated offers a stylish modern home to bugs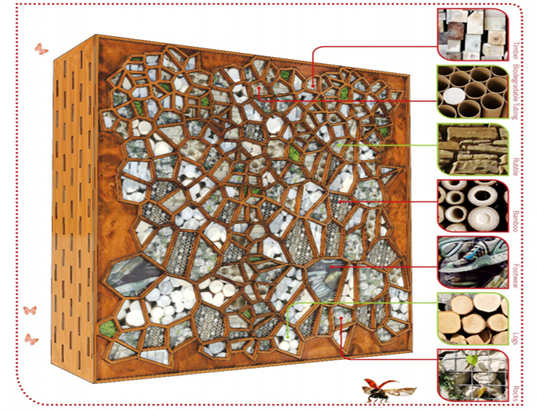 Playing off a bird house theme, I enjoy the architecture and size of this one too.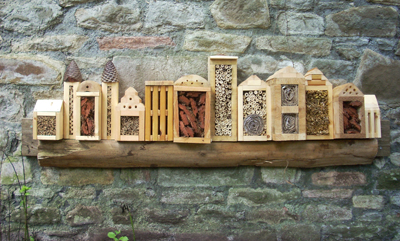 Don't feel overwhelmed. While these are some of the most instrresting and beautiful ones I found, you can always keep it simple. Check out this pallet insect hotel.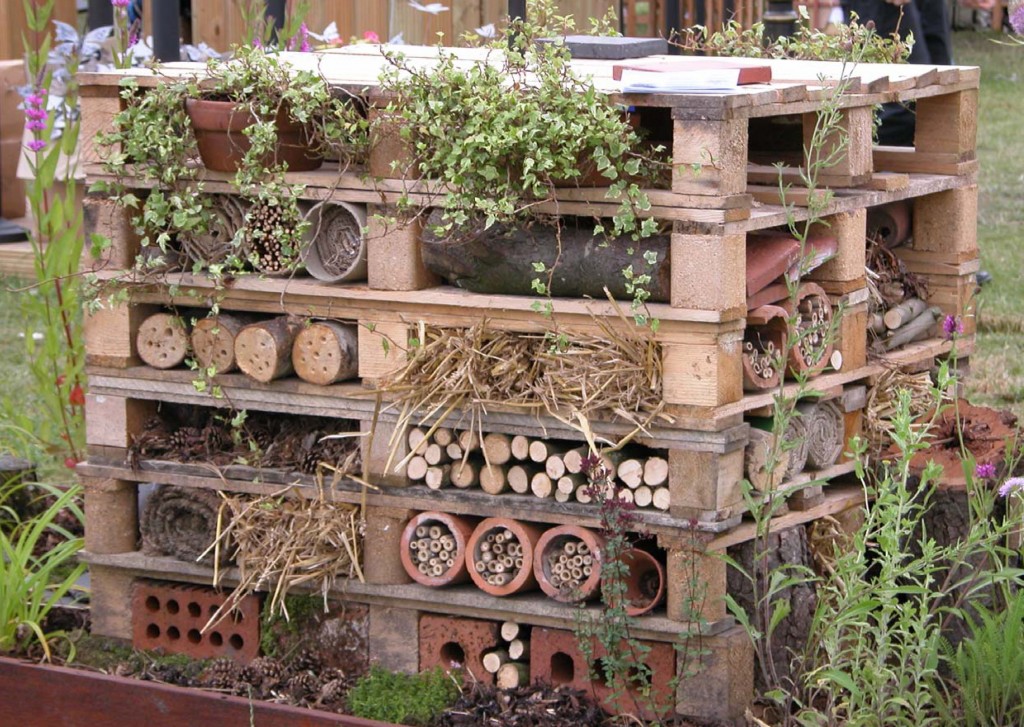 I am a sucker for graphics, so I had to include this beautiful insect hotel graphic too.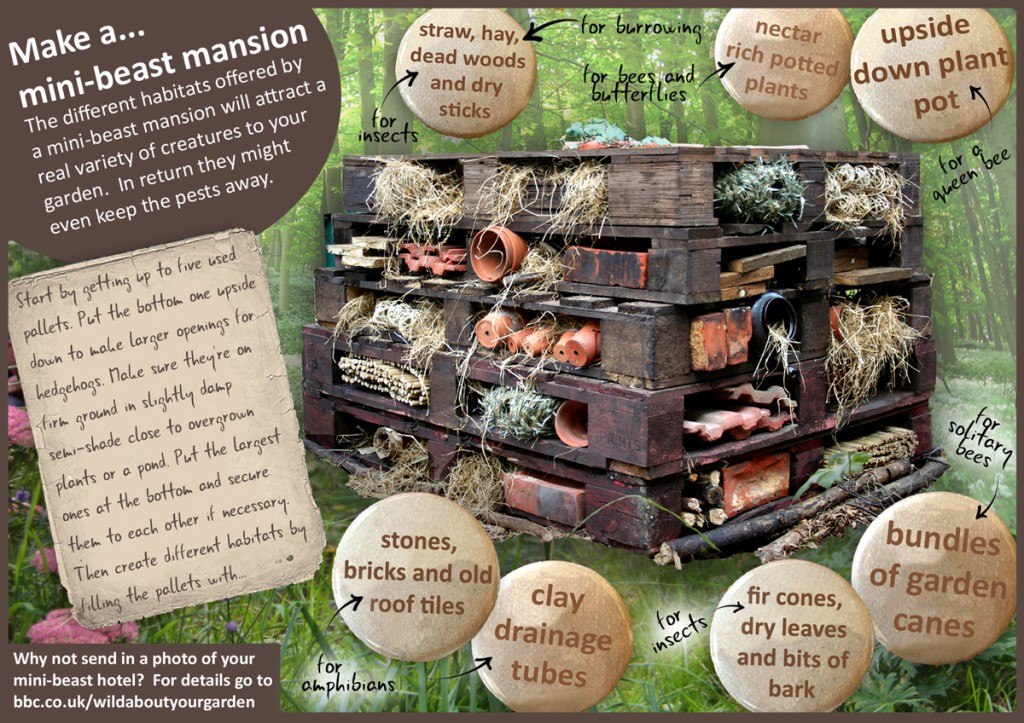 I hope you can find time and space to build an insect hotel of your own!