Who does loose parts play well? This post outlines our list of loose parts rock stars, their foci, and a glimpse into the resulting play. The activities are self chosen, the materials are flexible, the play and learning is inevitable.
Anji Play
Hold onto your hats THIS is amazing! Anji Play is an approach to early childhood education in China's Anji county, developed by educator Cheng Xueqin. The goal is TRUE play. Students are invited to an open play session with the offered materials in the morning. The afternoon includes reflection of play and review of photos and videos that spur discussion, art, and writing.
Dattern Play Panels
I would be remiss not to include Richard Dattner's Play panels. This early prototype of the loose parts movement was designed by Dattner for the NY City playground revolution in the 1970's. Play panels were brightly colored and allowed park visitors a free play building experience in a public setting.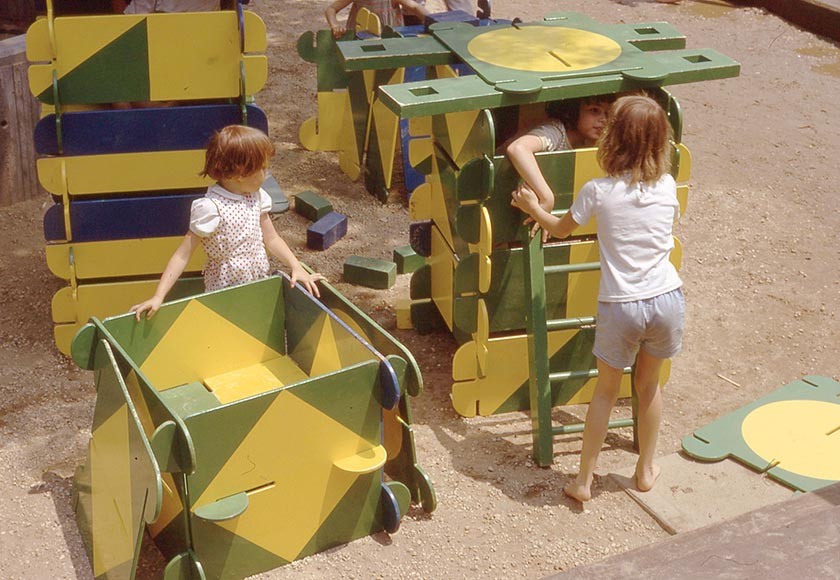 The Land
This Adventure Playground in North Wales is the gold standard for loose parts in adventure play. Young people experiment with gravity, fire, tools and more. The site purposely fosters risky play for youth through the use of free play.
Teacher Tom
For serious learning masked in lighthearted fun, head over to Teacher Tom's Blog. This Preschool teacher in Seattle Washington is an inspiration. His ideas are down to earth and easily replicable. The sheer volume of quality posts and thoughtful reflection is overwhelming. Prepare to be inspired.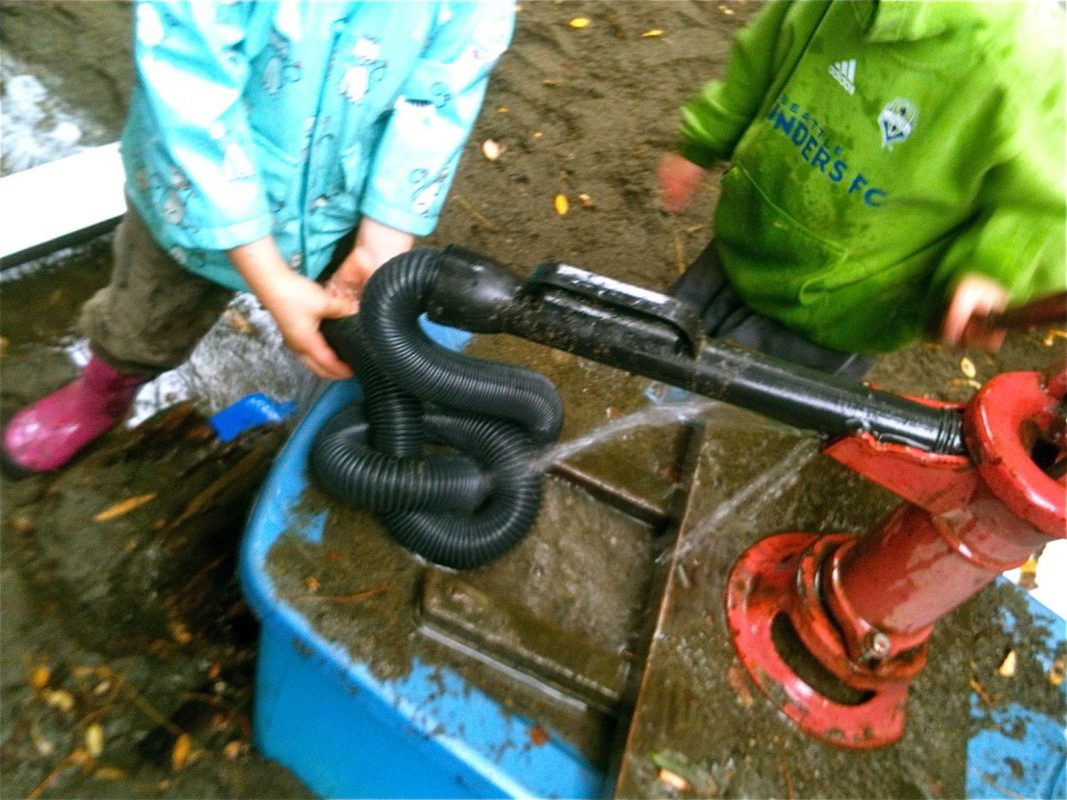 Scrapstore Play Pod
The Scrapstore PlayPod is a process that transforms play at school lunchtimes by providing a pod of loose parts for free play. Not only does the school get the materials, it is accompanied by: Training, support, and a suitable storage area.
SNUG Playground
It is oh so hard to find good manufactured 'playground' loose parts. The SNUG system brought to the US by Play Core is our favorite. It is big, it is fun, and meets many of the goals of loose parts play inside a clean and manufactured lens.
Nature!
Do some of these approaches seem overwhelming or out of reach? Do not fear. There is another loose parts rock start out there… nature. Found near you, usually for free! Find it, tough it, enjoy it, protect it.